Did you know glass never wears out?
Glass is one of the few materials that can be recycled infinitely without losing strength, purity or quality.
Recycling glass bottles and jars is easy in the City of Torrance, thanks to the curbside collection program. All colors of glass bottles and jars can be placed in your recycling container and placed on the curb every week for recycling. Please rinse containers. Lids, caps and labels on glass bottles and jars are okay. The grey or blue bins are for recycling of plastics, glass, paper and metal. Blue bins are now available in 96-gallon size. Switch to the new blue bin by clicking here!
Accepted Glass Containers in Curbside Recycling:

Yes

Glasses bottles, all colors
Jars
Beer bottles
Pickle jars
Wine bottles
Any glass container
No
Auto glass
Ceramic mugs/plates
Fluorescent bulbs, light bulbs
Glass dishes, drinking glasses
Mirrors
Plate/window glass
Porcelain
Pyrex dishes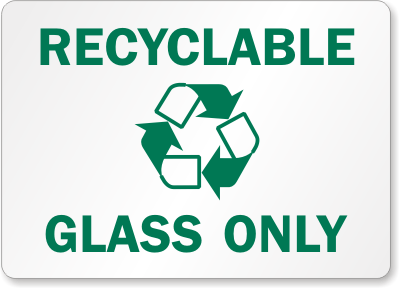 In California you can also earn money back for recycling glass beverage containers. Typically, individuals will receive five or 10 cents back for each qualifying bottle returned to a participating retail store or recycling center. To find a recycling center near you, visit Earth911.com.
For more information on the City of Torrance curbside recycling program, visit the Torrance Public Works webpage.